Russian mail order bride
How to meet the ideal Russian woman for you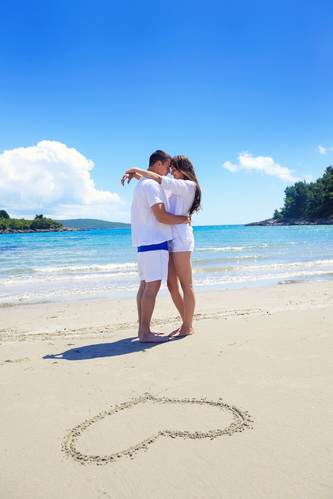 For one reason or another you have decided you would like to meet and possibly someday marry a Russian woman. Gone are the days of ordering a catalogue and picking out your Russian mail order bride from a picture. Now with the advent of technology you are so much closer to being able to make a more informed choice. In the days of the former Soviet Union the way to meet a Russian woman was to use the old fashioned system of mail order brides. Mention that you were considering a Russian mail order bride to your mates and see the eyebrows raise one by one.
Time to move on
Perhaps we are in a generation that is more accepting now that the stigma is no longer there? The old West vs East stereo types have long since moved on and whilst there is still history between the two cultures we live in a multi-cultural world where things are more widely accepted. We have technology that has opened us up to the world around us. Back in the 1970's a holiday to Spain was as good as it got and the flight that went to Spain once a week had to be booked months in advance with all sorts of planning and preparation. Now you just turn up at the airport and buy your ticket on the way – well you get the picture!
Online dating is the preferred choice of many
People don't have time to date – it's as simple as that. We live in a society that is more cash rich but more time poor. We don't have the time that we used to have – where has it gone? We probably spend so much time on our phones that we swallow up the time we actually used to take to go the bank, go to the supermarket or go to the pub with our mates. We don't have time to sit around waiting for the girl of our dreams to walk into the pub. We want the perfect woman to literally fall into our arms. So online dating has become more widely used and definitely acceptable. Imagine you turn up to see family and friends with your new girlfriend. You probably would have no issue in telling them that you met on a dating site. In fact if your parents are separated they have probably tried online dating. It's so much more comfortable than having to sit there enduring the awkward silences and dating to get to know each other. Why not get to know each other online before you decide if you want to meet?
That's how it works with international dating
Follow the same principles. If you have decided a Western girl isn't for you then sign up to an international dating site and decide the type of woman you would like to get to know better. She may be Russian, from the Ukraine or even Latin America. You decide what type of woman you would like to meet and then you can get on with finding her and getting to know her better without awkward silences, expensive dates and time out of your busy schedule dating.