Mail Order Brides
The new age of Mail Order Brides
Cast your mind back to a time before the internet. Remember the stigma attached to mail order brides. Back then the subject was seen as some kind of taboo and seen as a last resort for those who couldn't find love because there was something wrong with them – there must be right or why would they need to "order a bride"? This may be how you see it until you see a couple who met this way and can see that they are truly in love. They may have had a family and been together many years and suddenly this becomes more acceptable right? With the advances in modern technology and the fact that we have more ways to communicate at our finger tips than ever before times have changed and so have attitudes.
Look at the world around you.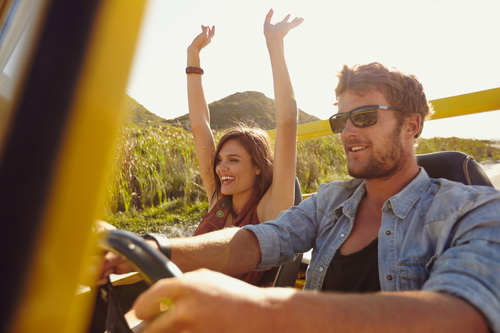 Talk to ten people, ask the person next you, ask your friends if they have ever used a dating site? There are plenty out there who have and someone you know is on one. You may have even tried online dating yourself. It's all a bit awkward – you message, you exchange photos and then you take the plunge and ask them out on a date. Now ask yourself – what is the difference between this and "mail order brides". It's such a 1980's expression that it really should have stayed in the 80's. If it's acceptable to meet through online dating then why not try international online dating. Imagine a holiday romance and how much more romantic and appealing that sounds than meeting a girl down the pub!
Never before has there been so much choice
You might find that Western dating sites are full of the same type of woman and you may find that you are attracted to the same type of Western woman. Have you been lucky in love up until now? Probably not which is why you are here. Wouldn't you like more choice and more options? A strong willed Russian woman that likes to stand on her own 2 feet may be just the type of woman that you are looking for. Maybe you fancy yourself with a beautiful Latin lady that is looking for love and wants to settle down and meet someone who wants the same?
All the benefits of online dating and more
With the advance in technology now you can really make much more informed decisions about the type of woman that you want to get involved with. You can exchange messages, exchange e-mails and photos and all behind the security of your laptop or other device from the comfort of your own home. Only when you feel confident that this is the lady you want to get to know better do you then need to consider your next move. Will you start an online Video Chat? Maybe you just want to see her before she sees you so you can just have a 1 way video chat. Then once you are ready you can explore other options – 2 way video chat, phone calls and perhaps even a meeting. Who knows she may end up being "the one". If you consider all of this and the way that people meet now shouldn't the phrase "Mail Order Brides" be a thing of the past?